Our expert debt advisors answer your queries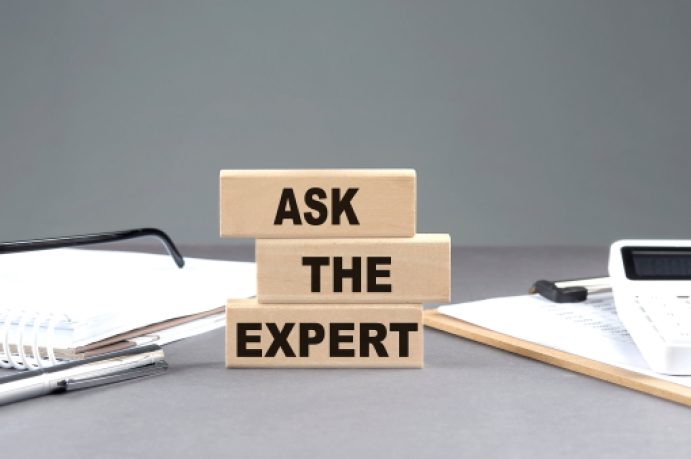 Here's what our experts had to say.
A fortnight ago, we asked you to share your debt or money queries with us. You sent in your anonymous questions about everything from credit cards, mortgage repayments, bankruptcy and more.
Well, we shared your questions with our panel of experts and they've come back with the answers to your questions. Thanks for taking the time to send in your queries. Hopefully, this expert advice can solve your problems or help to point you in the right direction at least.
Answer 1 is provided by Eugene McDarby from UHY Insolvency.
Q1. I am behind on my mortgage repayments and keep getting letters from my bank about repossession. I think it's too late to save my home and I'm tempted to hand back the keys. Will this solve my problem?
Leaving the property and giving back the keys is not actually a solution, as you remain the legal owner of the property and are still liable to repay the mortgage until either repossession, voluntary sale or voluntary surrender of your property is completed. If the property is sold for less than the amount you owe, you could still owe your lender for the remaining debt.
Even if you have received letters stating that your mortgage is unsustainable, or threatening repossession or a court appearance date, it's still not too late to sort out your finances and keep your home. I recommend you talk to a Personal Insolvency Practitioner (PIP) who will advise you of your options. It sounds like you could be eligible for a free PIP consultation under Abhaile, the state-funded scheme set up to help people with mortgage arrears to access advice. A list of PIPs participating in the scheme is available on the Back on Track website.
Answers 2-3 provided by Tara Cheevers from ACO Financial & Business Solutions Ltd.
Q2. I have credit card debt of €7,000 and a personal loan of €12,000. I don't have a mortgage and I am unemployed. How can I clear this debt?
Where your debts are less than €35,000 you could be eligible for a Debt Relief Notice (DRN). The other eligibility criteria for a DRN is that you don't have a mortgage or own property or a large asset and you have €60 or less left after your reasonable living expenses per month. Given that you are unemployed and in receipt of social welfare payments, which I assume are €188 per week, you would not have in excess of €60 per month.
An Approved Intermediary (AI) can assist you with your application for a DRN. AI's are based in some of the MABS offices throughout the country. If you contact your local MABS office, they can assist you to arrange an appointment with an AI. Visit the Back on Track website for more information.
Q3. What are 'reasonable living expenses'? If I get an insolvency arrangement, does the ISI tell me what I can and cannot spend on day-to-day living expenses?
Reasonable Living Expenses (RLE) are day-to-day living costs, which you would incur in order to maintain a reasonable standard of living. The RLEs are based on the makeup of your family. For a single adult with no children and a car, the allowance for day-to-day RLE would be €1,050.48 per month. If you do not have a car then the allowance is €938.14 per month.
The RLE allowance would be what you need for your day-to-day living expenses in terms of food, light, heat, clothing, healthcare, phone, travel, insurance and social inclusion/lifestyle costs. If you are paying rent for your living accommodation then this amount is added to your RLE costs to arrive at your total set costs. The ISI's RLE calculator is available here.
Answer 4 is provided by Mitchell O'Brien from IRS-IRELAND.
Q4. I hear the bankruptcy term is only a year now. Can I go bankrupt to solve my debt problems?
Bankruptcy in Ireland has been made so much easier for someone to go through, but the quid pro quo is that it is harder to get into. The court needs to be satisfied that your debts wouldn't be more appropriately dealt with in a Personal Insolvency Arrangement (PIA) or a Debt Settlement Arrangement (DSA).
You might find that a PIA or DSA is a better solution for your financial difficulties than bankruptcy. A PIP will be able to assess your situation and advise you on the appropriate solution for you. I strongly suggest you contact a PIP as soon as possible and start your journey towards sustainable solvency.
Answers 5-8 are provided by Kerry O'Neill from R HENDY & CO.
Q5. I owe €10,000 to the credit union, €6,000 on my Visa card, €52,000 on my home loan and €279 a month on a car. I am earning €488 a week but I cannot meet all my outgoings. What's the best option for me?
Firstly, I am assuming you are a single person with no dependents, so I am working on this for the calculations. You take home €2,114.66 on average monthly. Your reasonable living expenses would be €1050.48 monthly. Therefore, it looks like there is affordability to service your debts. We would need to look at your mortgage term, interest rate and repayments, car insurances and your car loan. You could visit your local MABS office to look at budgeting and restructuring your unsecured debts or you could contact a PIP and look at a PIA. I would advise to contact a PIP or visit Back on Track website for more information.
Q6. I am up to my eyes in debt because of a loan for €20,000. I got to go back to college five years ago and I also have credit card and store card debts of €32,000. My rent has gone up in the past few years and I just know I have no prospect of clearing the loans in the near future. What would you advise?
Based on these debt amounts, you are over the threshold for a DRN. As you do not own a property and are renting, you would be suitable for a DSA. This would enable you to pay back your creditors a percentage of the debt. This is calculated based on your income minus your reasonable living expenses and your rent. The amount you have left to service your debts is paid to your creditors. These plans can be up to five years in length and, once complied with, the remaining debt is written off. I would advise to contact a PIP or visit Back on Track website for more information.
Q7. I've heard of people getting insolvency deals to clear their debts but I am separated from my wife and no longer live in the family home. The mortgage repayments are a struggle and I have other loans as I have a small business. Does the fact that I am separated mean I can't get an insolvency deal?
Separation is a large factor in many mortgage arrears cases but it doesn't have to be a barrier to sorting out your debts. In a case earlier this year, the judge ruled that regardless of the fact that a couple were separated, the bank must deal with each borrower individually where they have enlisted a PIP. Up until that ruling, banks were often unwilling to deal with individual borrowers but that has now changed. I would advise you to contact a PIP. There are solutions for everyone – no matter the situation or relationship status.
Q8. I have an overdraft of €2,000 on my bank account, which is consistently in the minus. Does this affect my credit rating?
Having an overdraft does not affect your credit rating as long as it is a facility agreed with the bank.
The Insolvency Service of Ireland (ISI) is an independent government organisation with a range of debt solutions for people with all levels of problem debt – from credit cards to mortgages.
The ISI – together we will get you back on track.