Managing my debt got too much for me. I started to have panic attacks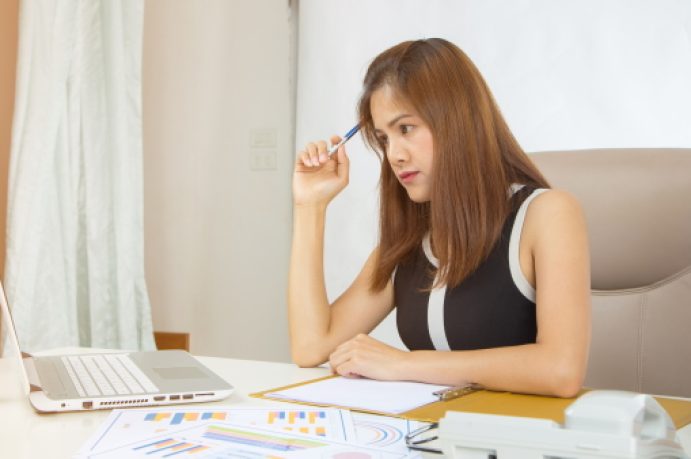 Article from thejournal.ie
A good few years ago, I was making very good money – I had a good job in the financial sector, I was looking after my family, I was doing well.
At the time, the economy was flying and credit cards were easy to get, as were loans. Then out of no where, I was made redundant.
I struggled for some time after that, but I managed to find a debt management company. I worked in the financial sector, I did my homework and I thought they were legitimate.
All was fine, I thought, until the Central Bank said the company was fraudulent and I realised the money was gone, and my debts just snowballed from there.
The debt became unmanageable – there were letters, calls to the house and court appearances. People were knocking on the door asking for money – it was crazy.
Put dinner on the table
I would pay what I could and try and keep at least €20 that would pay for a bag of coal and put the dinner on the table for my kids. Then my wife found herself in a similar situation.
When we got married, we had a lot of money. Now our debts were about €40,000. My first priority were my wife and kids, although, our relationship did suffer. We couldn't so much as even go on a date to the cinema, money was that tight. My daughter, who has cystic fibrosis needed to get to hospital appointments, so I had to find some way to keep the car on the road for zero money.
I would go to bed and night and constantly crunch numbers in my head. The anxiety of it all meant I wouldn't be able to sleep. It was an absolutley horrible period in my life.
We lived like that for over three years, living in constant panic, counting out every copper we could find. Over the years, summons were still coming through the door, the calls were still coming in, and the harrassment at the door was still ongoing.
Impacts on my health and marriage
My debts affected my health so much that I started to have panic attacks. I had to go on anti-depressants, it got that bad.
You don't want anyone to know that you are that broke. I have no shame anymore, but it's a horrible place to be , to be in fear of how you are going to pay your bills when you feel you are being crushed all the time.
In a last desperate attempt, I searched online for someone that could help. I was still very much afraid of being robbed, like I was the last time.
I came across the Insolvency Service of Ireland (ISI). Within a couple of days, a personal insolvency practitioner called out to the house to go through things with us. She looked at our finances and gave us advice on what to do next.
I thought it was going to be pain stackinly drawn out, but she made it so eary. She wrote everything we needed to know step by step down on paper. She helped with all the paperwork, she was at the end of the phone if ever we needed and she made all the legal jargon very clear.
She got the ball rolling and got some of the debt written off, and it gave us a chance at a fresh start. It took a while to feel the effects, but soon I had an extra €50 or €100 per week, which meant I could pay some bills and do some shopping.
Getting my life back
I actually felt we were starting to get control back over our finances and lives again. There was no fear now about Christmas or the kids going back to school. It actually gave us our marriage back. I managed to get to a see a football match. It doesn't sound like much, but it meant a lot to be able to do something social again. We are by no means living in luxury, but with the calls, letters and knocks on the doors stopping I managed to get some sanity back in my life, all while having a standard of living too.
It would be great if it was common knowledge that there is help out there. People can often be too afraid to face up to it. People think there is no way out, but if you had told me that my life would all change in a matter of months, I wouldn't have believed it.
I now have control of my life back. I have debt, and I always wanted to genuinely pay my creditors back, and I am doing that. No one has cleaned up the mess, but I am paying things back at the rate that I can afford, for now.
The author of this article, 'John', wishes to remain anonymous. Information can be found on the ISI website for customers called Back on Track and features other personal stories from people who were in debt problems. You can visit the site here or call 01 764 4200.
Applications for a Personal Insolvency Arrangement (PIA) can only be made through a Personal Insolvency Practitioner (PIP) – part of a network of qualified debt advice professionals authorised by the ISI. PIPs are located around the country and contact details can be found on the ISI's website here or by calling the ISI's information line 01 764 4200. Click here to listen to the personal experience of a debtor who availed of a PIA. More information about the PIA is available here. You can also visit the ISI government website here.