Going for broke: the logical step after pain of insolvency?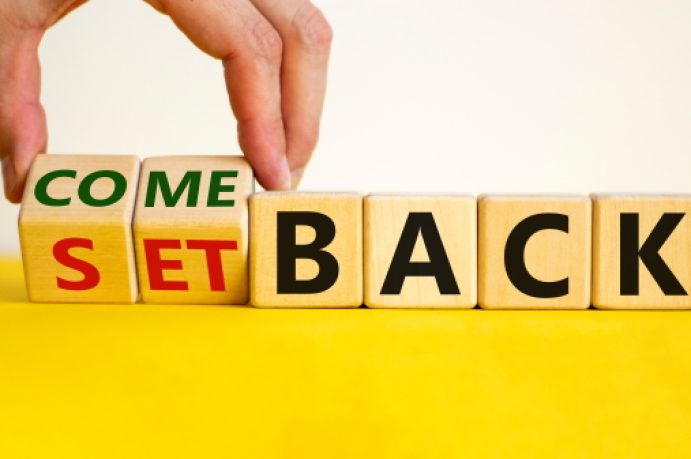 There are several options available to insolvents in financial distress other than going bankrupt, writes Sinead Ryan
Author: Sinead Ryan
Donald Trump has done it three times and there's every chance he'll be a nominee for US President yet. But on this side of the pond, bankruptcy still has a stigma attached, a shame that is hard to shift.
Despite the launch of the Insolvency Service and legislation providing for a wide range of options, it can be hard to take that first step
Michael Culloty of the Mortgage Advice and Budgeting Service (MABS) says clients availing of their Dedicated Mortgage Advice service are often what banks term 'non-engagers'. "They stick their head in the sand, hoping things improve or they get a job, or win the Lotto. Some debt agencies don't offer the best advice, or have their own agenda, political or otherwise, and there is a power imbalance between creditors and debtors. Terms and conditions can be very confusing for people and we can help, for free. There's no magic wand, but we will fight for customers, for the roof over their head. Banks and MABS have a mutually healthy respect for each other."
Using a middle-man, like MABS or a Personal Insolvency Practitioner (PIP) means the difficult stuff is taken out of customers' hands and therefore it's surprising more don't avail of it. While figures attending the insolvency service are up, it has been acknowledged by its head, Lorcan O Connor, that they should be higher.
With 269 'responsible persons' on its books, of which 141 are PIPs (the others are organisations like MABS and the Irish Mortgage Holders Organisation), there's no shortage of help. But engaging a PIP isn't free – their indirect fee is paid out of the eventual solution and some may be reluctant to take on clients without an income stream. However, they have the benefit of specialised training and creditors will listen to them, where they might not their customer.
There are four options:
* A Debt Relief Notice (DRN) which is intended for people with few assets, low income and debt under €35,000. They are handled largely through MABS;
* A Debt Settlement Arrangement (DSA) is for unsecured, but unlimited loans;
* A Personal Insolvency Arrangement (PIA) handles secured (i.e. mortgage) and unsecured debt to €3m. A PIP is required for DSAs and PIAs;
* Bankruptcy.
To date, 3,471 applications have been entered into with the debt write-off averaging 16.79pc of secured debt (i.e. mortgages) and an impressive 82.27pc of unsecured debt (personal, credit union and credit card loans).
When it comes to a PIA, the largest creditor can veto the process but strengthening laws have made this rare for mainstream lenders like AIB and Bank of Ireland who vetoed just 14pc and 13pc of cases in the last quarter of 2015. Compare that to vulture funds and foreign banks, who vetoed up to 100pc of cases. Those entering into DSAs or PIAs will have to make repayments of some kind for up to six years, but if they do, their remaining debt will be written off. In the meantime, all the legal letters and hassling stops, the PIP takes over and many people find enormous peace of mind from this alone, says O'Connor.
Bankruptcy is the final, and polarising option. There were 479 cases last year, a rise from 448 in 2014. You may, or may not, lose your family home. Judges are slow to grant orders but can do so, especially for borrowers who won't engage. Culloty says less than 10pc of those having repossession cases taken against them turn up in court. "There's a fear, a worry out there. People can be in a bad place mentally, but I struggle to understand why anybody wouldn't put the toe in the water looking for help." A court mentoring service ensures people aren't alone.
Useful Links
* Insolvency Service of Ireland: (076) 1064 200; www.backontrack.ie; Freetext ISI to 50015
* MABS: (0761) 07 2000; www.mabs.ie
* Alan Mc Gee (021-463 3585); alanmcgee.ie
* Irish Mortgage Holders Organisation: www.mortgageholders.ie; 1890 623 624
Reference: http://www.independent.ie/business/personal-finance/choice/going-for-broke-the-logical-step-after-pain-of-insolvency-34625797.html