Abhaile – free mortgage arrears support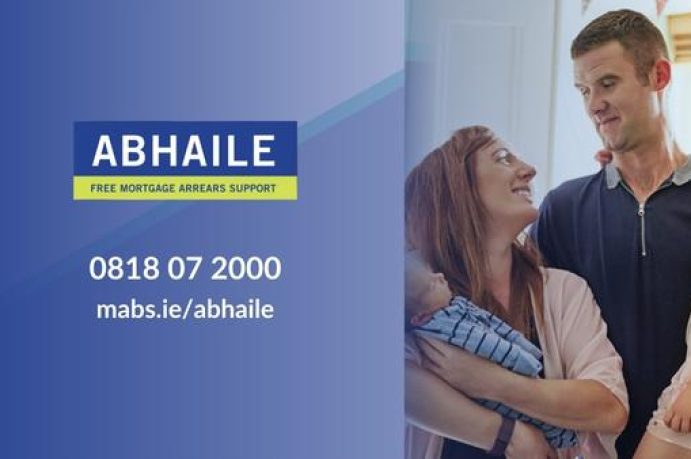 The Mortgage Arrears Resolution Service 'Abhaile' has been extended for a further 3 years.
Abhaile – free mortgage arrears support, is a State funded Service which is provided free of charge to insolvent borrowers who are in danger of losing their homes due to mortgage arrears. As part of the Service, borrowers can avail of a free consultation with a Personal Insolvency Practitioner (PIP), the professional debt advisors, to identify the best solution for their particular circumstances. Access to this 'free' advice is by way of a voucher which is issued by the Money Advice and Budgeting Service (MABS). The ISI is the regulatory body which maintains the Abhaile PIP Panel, ensures compliance with the Terms and Conditions of the Abhaile PIP Panel and oversees the payment process for the PIP vouchers. The list of PIPs currently on the Abhaile PIP Panel can be accessed here.
Consultation with a PIP: what do you need to know?
There are in general two main ways borrowers can find themselves seeking advice from a PIP. You can be referred to a PIP by MABS, friends or other professionals (such as accountants) etc. or you can find them yourselves through advertisements, social media etc. In either instance there are a couple of things you need to know when setting up your consultation for advice.
What service will the PIP provide?
There are specified services a PIP must supply under the Abhaile Scheme.
They must assist in the completion of a Prescribed Financial Statement,
They must go through all options available under Insolvency legislation and recommend which would be most suitable to your situation,
They must provide a letter of advice detailing these options and their recommendation,
If their recommendation for you is bankruptcy, they must also provide a letter for your petition in the event you proceed with this option.
What happens next?
Once the PIP has provided you with your letter of advice it is up to you to decide if you wish to proceed with the PIP's recommendation or not. If you wish to go ahead you should contact the PIP with your decision as the PIP will not proceed in any instance without an instruction from you
What documents do you need to provide to the PIP?
Before your meeting with your PIP there are a number of documents which you will need to provide in advance to get the most out of the meeting.
Proof of income, at least 3 months' worth (can be either payslips or bank statement),
Proof of debt, you will need documentation for each debt and any arrears owed (mortgage statement, credit card statement etc.),
Proof of assets, in some instances you may need to provide documentation regarding the value of any assets (when setting up your meeting you can ask whether or not the PIP requires this).
Please note that if the above documentation is not provided in advance the PIP will not be in a position to provide good advice regarding your situation and will have to set up a second meeting once all documents have been provided.
More information about the process from meeting a PIP through to a formal solution can be found in A Debtors Guide to the Role of a PIP.