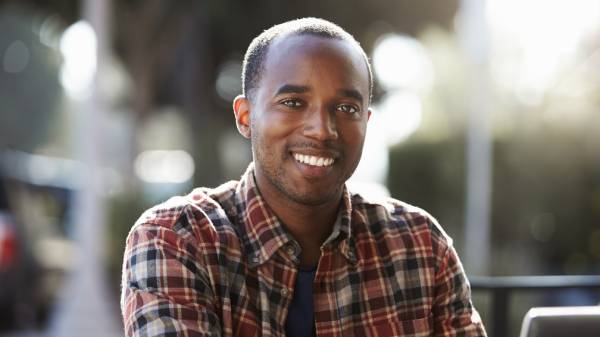 Finally, I can look forward to my future. Even now the PIP is there for me and support me as I need it.
Lee
Background and circumstances
I'm an electrician by trade. Construction went bad and it was Christmas 2008 when I lost my job. I was grand for about four months because I had savings and I thought I would get another job straight away. My main debt was my mortgage, and soon I couldn't make the full repayments. I also had a small credit union loan. The bank kept coming up with arrangements so I was always making payments. I never missed one, but Christmas 2013 was the breaking point. I got a letter from the bank to say that there would be no further arrangements and that the mortgage was unsustainable.
Meeting a PIP
I had been dealing with MABS in order to have an outside opinion but they advised me to look at the other options available to me once I got that letter. So I got in touch with a PIP. There is a list of PIPs on the ISI website, so I was able to pick one that was local to me.
That first meeting was a very positive experience. He was easy to deal with, and initially thought that I might be suitable for a PIA. So he tried to negotiate with the bank but they wouldn't consider it. In April a protective certificate was issued for 70 days. That was the first time I couldn't make the mortgage payment.
We thought the creditors would accept the arrangement but I had it in my head that I needed to prepare myself for bankruptcy. With the offer of the PIA the bank wouldn't budge, so bankruptcy became my only option but my PIP explained this was not something to worry about. From August 2014 I was preparing for the worst. I hoped something might happen that I could still keep the house. In the end I went bankrupt. I can't describe my relief when I left the bankruptcy court. And even though the process won't be over until I leave the house, at least I feel I can move forward.
Outcome
Now I have a plan. The credit union debt is written off. The mortgage debt remains as long as I am in the house, but once I leave it, the debt will be gone. So I'm prepared to move out in July and embrace this as a fresh start. I have no problem now. I dealt with it and worked it out. It was just brilliant to have someone to help me deal with it. My message to other debtors is to get the advice you need.
When you get the letter from the bank, do what you have to do. Don't leave it 'til the last minute. Organisations like the ISI are there to help you. Throughout it all, my PIP supported me.
He helped me to work out my problem. Finally, I can look forward to my future. Even now the PIP is there for me and support me as I need it.
Is bankruptcy right for me?
Before you consider applying for bankruptcy you must first have explored the alternative solutions to bankruptcy which are contained in the Personal Insolvency Act 2012, and which are also available on this website. If these alternative solutions are not suitable then bankruptcy could be the right solution for you.
Actors' voices have been used to protect the identities of the individuals involved. If you've been affected by any of the situations mentioned, talking to someone can help. Freephone the Samaritans on 116 123 or visit the Samaritans website.